TASTE THE DIFFERENCE :
supporting your creativity since 2006
We are a team of creative and passionate people whose goal is to improve the lives of pastry chefs, cooks and bakers through flexible and reliable products of high quality at the right price.
From the beginning we have been committed to creating and supplying excellent products and after many years of working our first ovens are still being used by the chefs who have chosen them.
We have always designed, manufactured and tested our ovens to ease the work of those using and servicing them, by optimizing their performance and costs.
We have always designed, manufactured and tested our ovens to facilitate the work of those who use them and those who maintain them, optimizing their performance and costs.
Here is our story...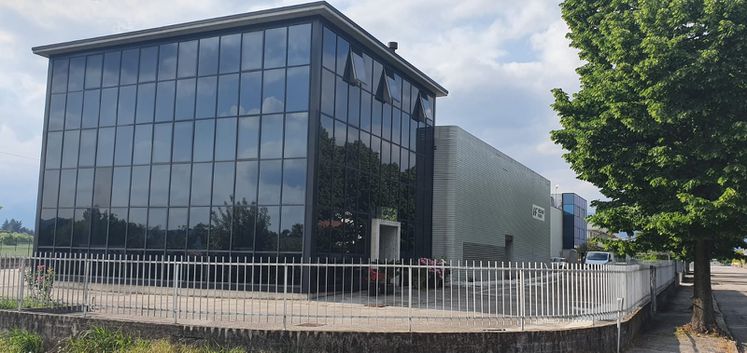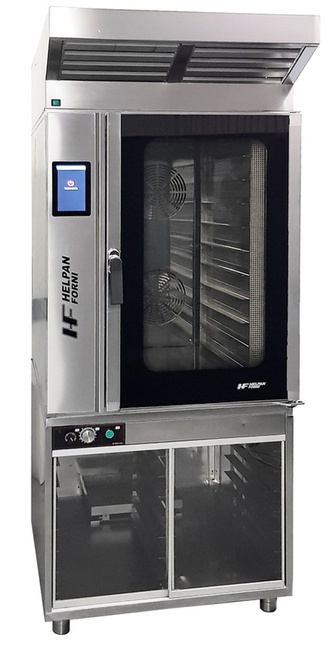 Our history
2006 marks the beginning of our journey in the world of professional ovens with the launch of VENTO line at the IBA fair in Munich. The line was created for big pastry laboratories and bakeries and for shops. Thanks to its design and modular structure, the Vento ovens allow to increase production over time without changing the interior design of the production or selling spaces.

In 2007 Helpan Forni launches at the HOST fair in Milan the Powersnack line for bars, restaurants and hot point for prebaked or frozen products.

In 2008 Helpan Forni enters the gastronomy world thanks to the close collaboration with RED INOX from Belluno. Together they design and produce a gastronomy oven with exceptional cooking results and with great attention to details: HF-GASTRO. The HF-Gastrro combisteamer can be either on gas or electric. The company creates HF-RED, premim pastry line that proposes also gas ovens.

2009 sees the launch of Minisnack line: even smaller professional convection ovens for pastry and gastronomy.

In 2010 the Powesnack oven concept is revised as to be used both in pastry and gastronomy. The new oven is called Powersnack Dual Line.
In 2011 Helpan produces for the French market the compact oven Vento Slim: the oven only 735mm wide that passes easily through narrow doors.
2016: HF-Gastro GTE model is the first Helpan oven with touch screen control and inverter technology for speed control.

2017: the official launch for the touch screen Vento that combines the technical characteristics and excellent baking results of the Vento line to a very easy-to-use touch screen control.

2018: restyling the 16 tray roll-in trolley Vento and presenting the internal washing system for the gastronomy ovens.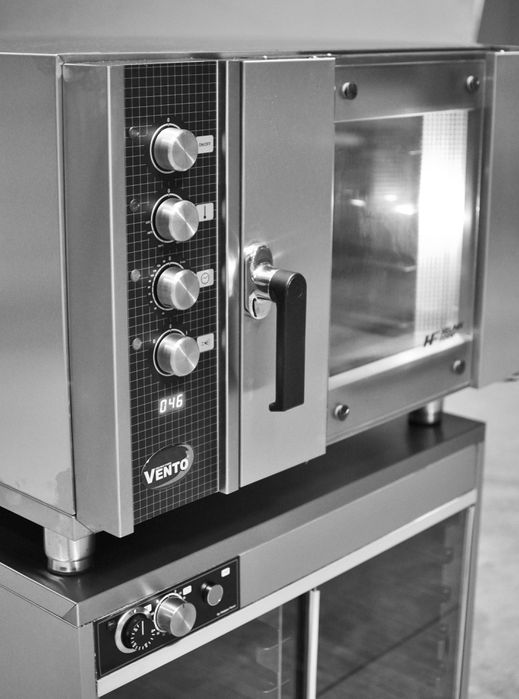 HELPAN FORNI SRL
Uffici e sede produttiva
Via dell'Elettronica 24
36016 Thiene (VI) Italia
C.F e partita IVA: IT03317740243
codice SDI: KRRH6B9
PEC: helpanforni@actaliscertymail.it

Site map Contatti
Homepage +39 0445 371 319
Azienda +39 0445 377 188
Prodotti
Contatti info@helpanforni.com
File commerciale@helpanforni.com