VENTO 10 SLIM
professional electric oven with reduced dimensions created for large pastry and bakery laboratories and supermarkets: only 735mm wide

With a 90mm space between trays, you can use the Vento ovens to bake taller products without affecting productivity or cooking results. By combining stainless steel, glass, screen printing and technology we hope to reconcile all aesthetic needs making Vento ovens integrate in a variety of production environments.

Special functions: door with double tempered glass, Ventstop, steam, height-adjustable feet, very sturdy structure
Controls:
MANUAL (on/off, temperature, time, steam and steam exhaust)

DIGITAL with 99 progras
our strengths
ELEGANT AND FUNCTIONAL DESIGN
The ovens are designed for the tray to be introduced from its narrow side reducing thus the surface covered by hot air and ensuring a more uniform baking. Its particular shape makes it an oven suitable for a variety of production environments and furnishing requirements.

UNIFORM BAKING

The timed automatic inversion of the fans and the particular shape of the chamber together with the correct preheating and the precision in establishing the cooking parameters guarantee a consistently excellent cooking.
STEAM
All Vento ovens are equipped with direct steam injection to prevent the products from drying out and to always guarantee excellent cooking results

ONLY 735MM WIDE
Without modifying the Vento baking chamber or the components used, we designed an the Slim oven for even smaller or narrower production sites.
Control panel under the door with easy to reach controls, easy to see values and displays.
technical advantages
ROBUST STRUCTURE
internal and external structure in stainless steel AISI430
tempered double glass door and snap-catch closing system that facilitates opening even with busy hands

RELEVANT DETAILS
auto reverse motors for uniform baking
manual or digital commands
lights on the door
Ventstop: immediate stop of the fan when the door is opened to reduce the amount of heat and steam going out of the cooking chamber
EASY TECHNICAL ACCESS
easy access to components
quality components to minimize the number of interventions in the life of the oven
easily changeable silicone gasket
SAVINGS
thanks to the installed power and to the high density pre-compressed rockwool panels than maintain the heat inside the baking chamber.
Steam is produced using the amount of water strictly necessary to avoid waste or high consumption.
TECHNICAL DATA


VENTO 10 SLIM
number of trays
10 x 40x60 /45x65

external dimensions - WxDxH

mm 735x1145x1290
power supply
380V - 3N - 50/60Hz

installed power

18 kW
motors
2 with auto reverse
space between trays
90 mm
water connexion

1 x G 3/4"



water pressure

2-6 bar

(200-600 kPa)

steam
adjustable
fan speed

ACCESSORIES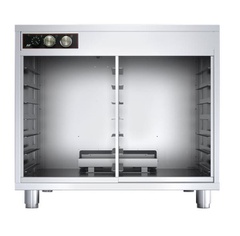 OVEN SUPPORT
KIT WHEELS
for oven support

ASPIRATION HOOD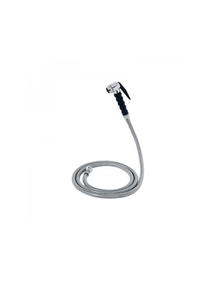 SHOWER